Artificial intelligence (AI) and futuristic elements are the future of the world. Self-service kiosks are becoming increasingly popular among business owners nowadays because customers today prefer the idea of a futuristic shopping experience that is tailored to their specific needs. Furthermore, a positive customer experience is what encourages repeat purchases and promotes long-term loyalty. In this article, we will discuss some of the most significant benefits of self-service kiosk Malaysia.
Get to know self-service kiosk Malaysia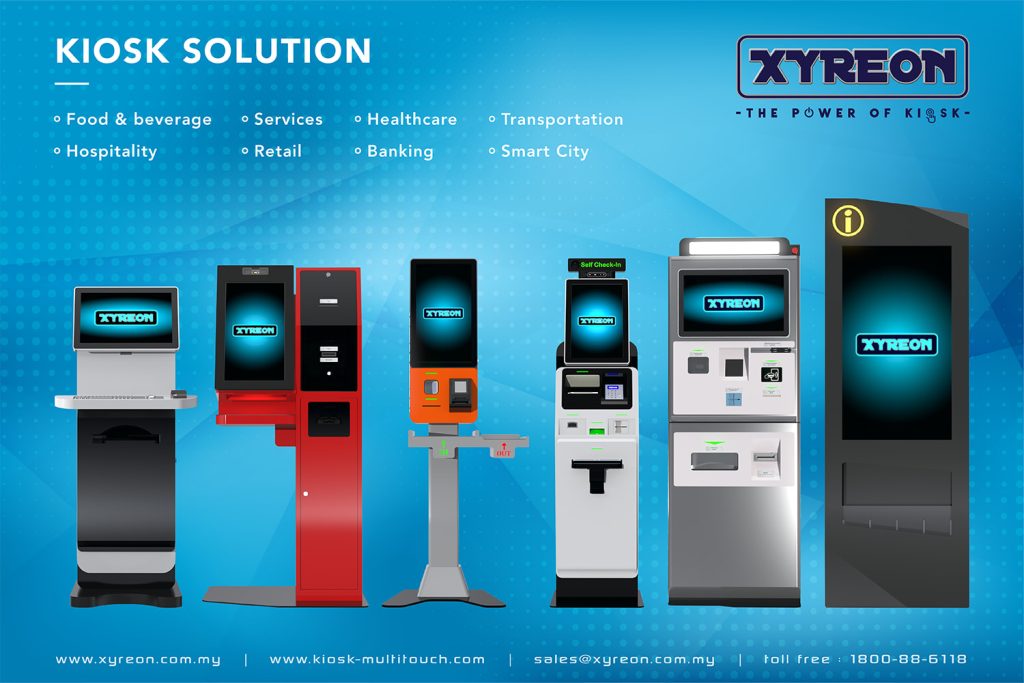 A self-service kiosk is a computer or tablet that allows customers to access information or services without having to interact with a person. Self-service kiosks enable business owners to scale operations more quickly and efficiently while also lowering costs. A self-service kiosk's primary purpose is to enable customers to finish various common tasks alone without the assistance of any employee. This can include everything from placing food orders to purchasing train or bus tickets to withdrawing money from bank accounts. Whatever purposes the self-service kiosk serves, the ultimate goal is to give customers more freedom and efficiency.
The benefits of implementing self-service kiosk Malaysia
1) Enhancing efficiency in business
The majority of people believe that self-service kiosk speed up the process of purchasing the products we buy. Customers who opt for self-service kiosks powered by artificial intelligence (AI) can avoid long lines at the counters even during peak hours. Customers can select their items, pay, and settle their business in much less time during peak hours, according to studies. Customers and business owners benefit from this. Moreover, because many services, such as travel check-in, ticket dispensing, and bill payments are now automated, self-service kiosks free up manpower to assist and focus on other areas, potentially those that require more personalised attention. Self-service kiosks, for example, allow contractors, employees, and visitors to check in to a business location without assistance, saving administrators and front-office staff time that could be spent elsewhere.
2) Make the best use of existing space
Another benefit of installing smart self-service kiosks in business stores is that they can save and even maximise space. This one seems self-explanatory and obvious to see. You can imagine five or six smart self-checkout kiosks fitting into a space that requires one regular version of the cashier system. Simultaneously, you can reduce the costs of renovating and allocating special spaces or floor spaces for the traditional cashier system. As a result, business owners can increase sales revenue by attracting a new customer segment, which is a group of people who are tech-savvy and love fast technology!
3) Gather information on customer purchasing habits.
Smart self-service kiosks have the ability to collect great amounts of useful data about customer purchasing habits. AI models generate detailed reports and recommendations for business owners using data collected by computer vision systems. Understanding and collecting data about customer behaviour, such as purchasing habits, helps businesses understand what their customers want and need, and what their STAR products are, allowing them to offer and refine products and services that appeal to their target and current customers. This is advantageous for business owners who are looking to enter new markets or demographics.
In conclusion, the self-service kiosks are beneficial not only to the business owners but also to customers who want the fastest experience when purchasing products at the store.